YOU'VE BEEN INVITED TO A CORE TEAM SESSION...LUCKY YOU
We look forward to hosting your team session at Core Soccer Tech.  Please read the rules and instructions below for fastest check-in. 
Your session date/time, location and TEAM ID are listed on this page.

Please arrive 10 minutes before your scheduled time for check-in 

All players will need a signed waiver and player registration
RETURNING PLAYERS
You do not need to sign our waiver again if you have previously

Change your player(s) TEAM ID to the one listed on this page (if it is not already)
Login to your Core account here and select "My account" to edit player(s)

Remember to bring your player card or gameplay wristband. Replacement cards and wristbands may be purchased.
NEW PLAYERS 
Create a free Core account below and sign our waiver. Your check-in time will be greatly reduced if you can do this prior to your session

Use the TEAM ID listed on this page during your player registration 

After you create a Core account and register your player(s) you will be queued to sign our waiver. You may also sign it at the link below

Please arrive 10-15 minutes early for gameplay instruction and check-in

Make yourself familiar with the items below
CLICK HERE TO CREATE A CORE ACCOUNT

A FEW THINGS TO KNOW
FULL CLEATS ARE NOT ALLOWED.  Turf or indoor shoes are ideal but any athletic sneaker will work fine.  Appropriate footwear is required.  No playing in socks or bare feet. 
BRING A WATER BOTTLE – Core is a high intensity activity that will require hydration. Water and sports drinks may also be purchased on-site
YOU DO NOT NEED to bring a ball or shin guards.
We have 2 locations now (Centennial and Ken Caryl) Please make sure you go to the correct location. Directions to our facilities can be found here.
Please feel free to contact us if you have any questions or need assistance in any way
We look forward to seeing you at Core Soccer Te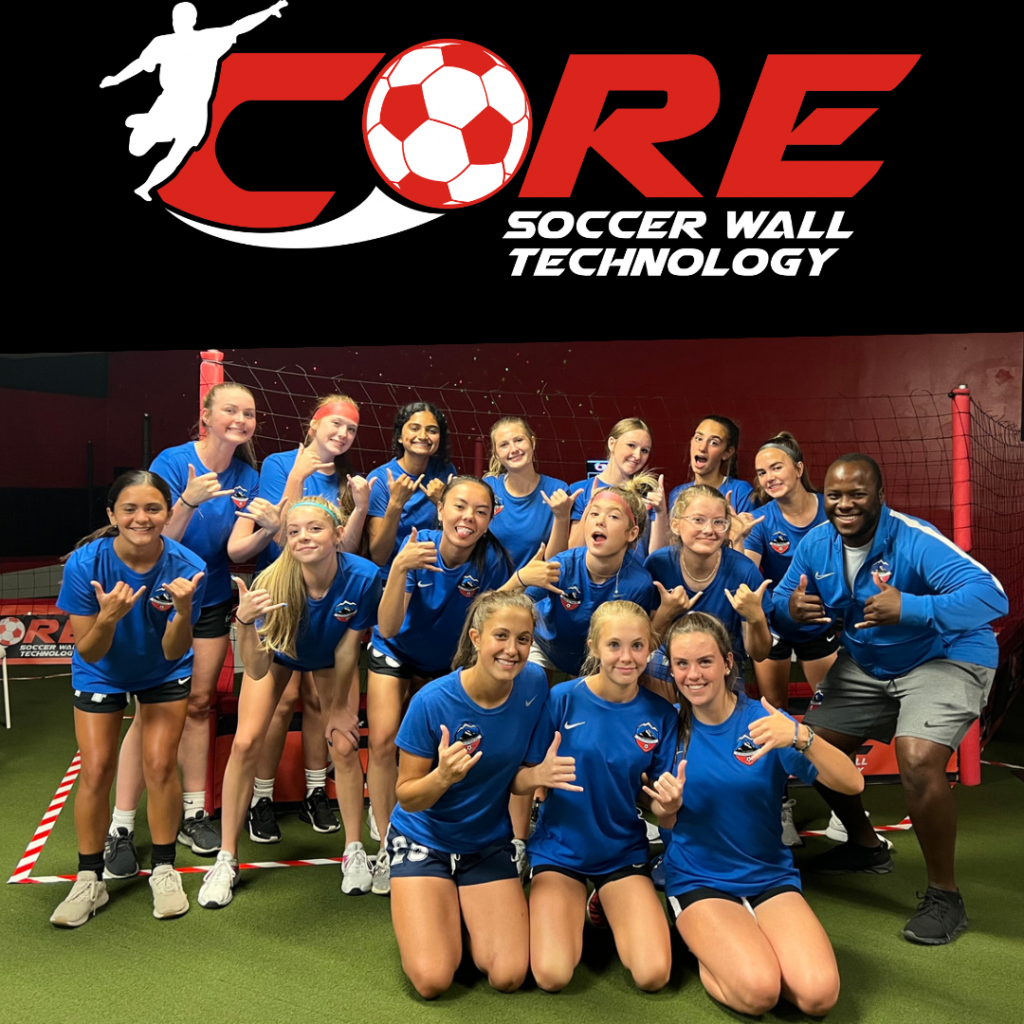 RAPIDS SOUTH 14G
11/19 10-11:30am
@Centennial
Team ID – CRS14GSEL

GLITTER GLITZ
11/19 12-1:30pm
@Centennial
Team ID – GLITTER
CO UNITED 09G
12/6 6-7pm
@Centennial
Team ID – COU09GBOLTS