Soccer Training Center in Centennial, CO
CORE Soccer Tech - Centennial
Improve Your Soccer Skills with CORE!
Our 360° training pods will guide you through a one of a kind soccer training experience. It's competitive, fun and suited for almost any age.
We also reserve team training time, birthday and team parties. Contact us to host your event at CORE.
CORE Soccer Tech – Centennial 8130 S University Blvd. #135
Centennial, CO 80122 (720) 335-6444
Located off University and Otero – East of Big-O Tires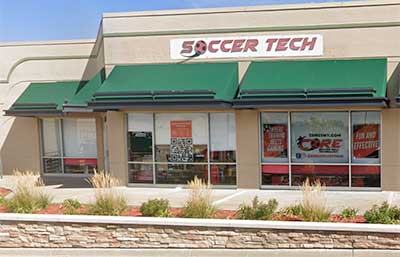 Our founding location in Centennial, Colorado, this location is equipped with our 360° training pods. When you reserve a time with CORE you're reserving one of our pods.
Our system encourages the improvement of soccer skills like ball striking, agility, reaction and field awareness to name a few. With our scoring system, it helps you improve your own sessions, while giving you something to brag about to your friends on the leaderboard.
Our Pods are a great soccer training tool for serious footballers as well as a fun, competitive activity with friends and family. We encourage all of our Centennial players as well as our local communities of Highlands Ranch and Southglenn to come by and give it a try.