Get your Off-Season Reps with a
Core Summer Pass
Enjoy Core gameplay through August with a Core Summer Pass!
There is no substitution for repetition, and the quality and pure volume the CORE system provides is unmatched!!!
Get more touches in a single 90 second CORE game than in 2 full hours in regular soccer games!

Play Core for just 2 hours a week and get the equivalent of

2 years worth of touches

over the summer for $299.
NOW ONLY $199!!
Rules and Restrictions
-Valid through August 2023 -Each pass is valid for 1 player and is non-transferable
-Pass holders may make 1 reservation per day. Pass holders may extend their gameplay past 1 hour at no extra charge pending availability
-Not valid for camps, clinics, team sessions, parties, or special events
NOW ONLY $199 per player!!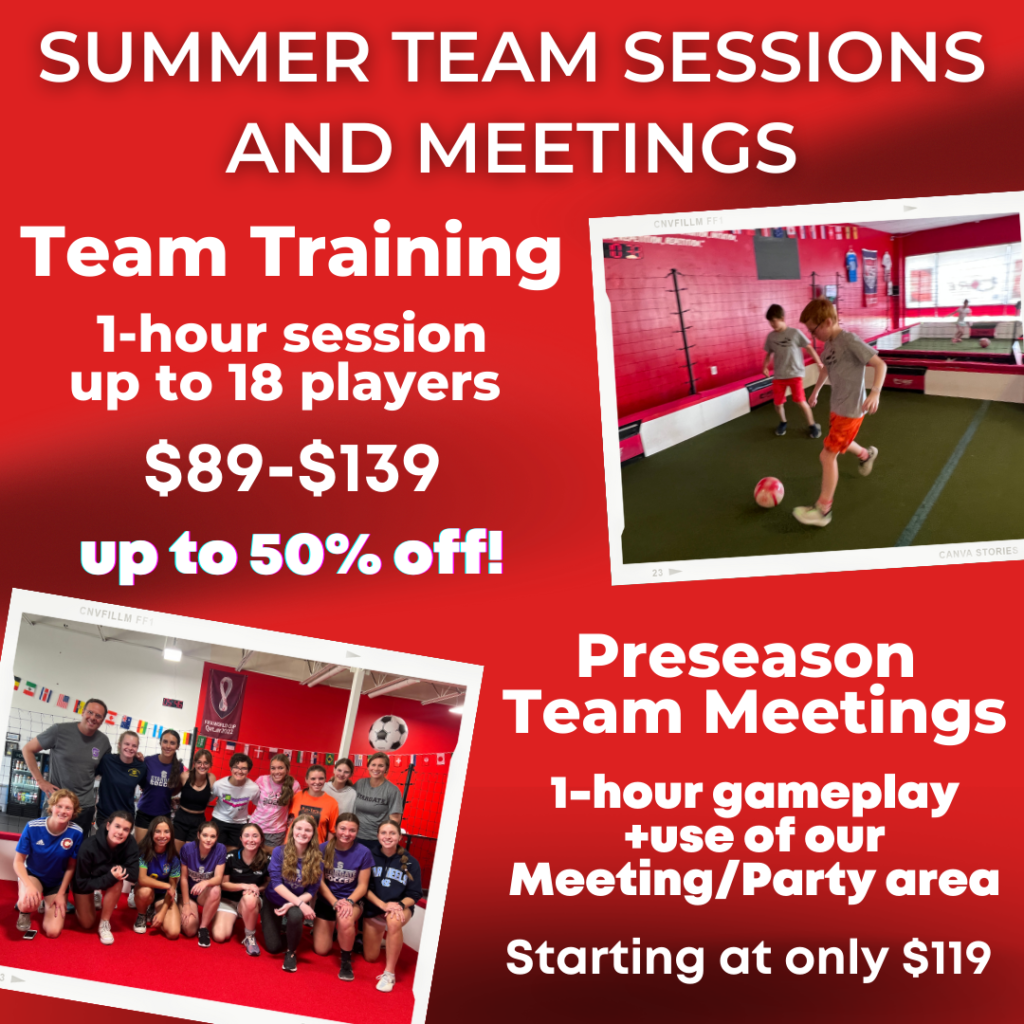 Off-Season Team Training and Preseason Meetings
Team Meetings
Discuss the upcoming season in our meeting area while the players bond in our gameplay pods. Enjoy 1 hour of gameplay and an additional 30 minutes in our meeting/party area. 
3 pods (7-9 players) – $119
4 pods (10-12 Players) – $135
Full-Facility (up to 18 players) – $149
Summer Team Training
Keep sharp during the off-season with Core Team sessions.  Build team dynamics and get your reps at the lowest price. Up to 50% off for a limited time
3 pods (7-9 players) – Only $89!
4 pods (10-12 Players) – $115
Full-Facility (up to 18 players) – $139  **Less than $10 per player**
AVAILABLE FOR A LIMITED TIME
Must reserve a minimum of 5 days in advance
1 Session per team
INQUIRE ABOUT A TEAM SESSION BELOW